The Natural Garden: Landscape Ideas for New Zealand Gardens
Xanthe White
ISBN: 9781776950584 | 59.99
Available for pre order from 3 October 2023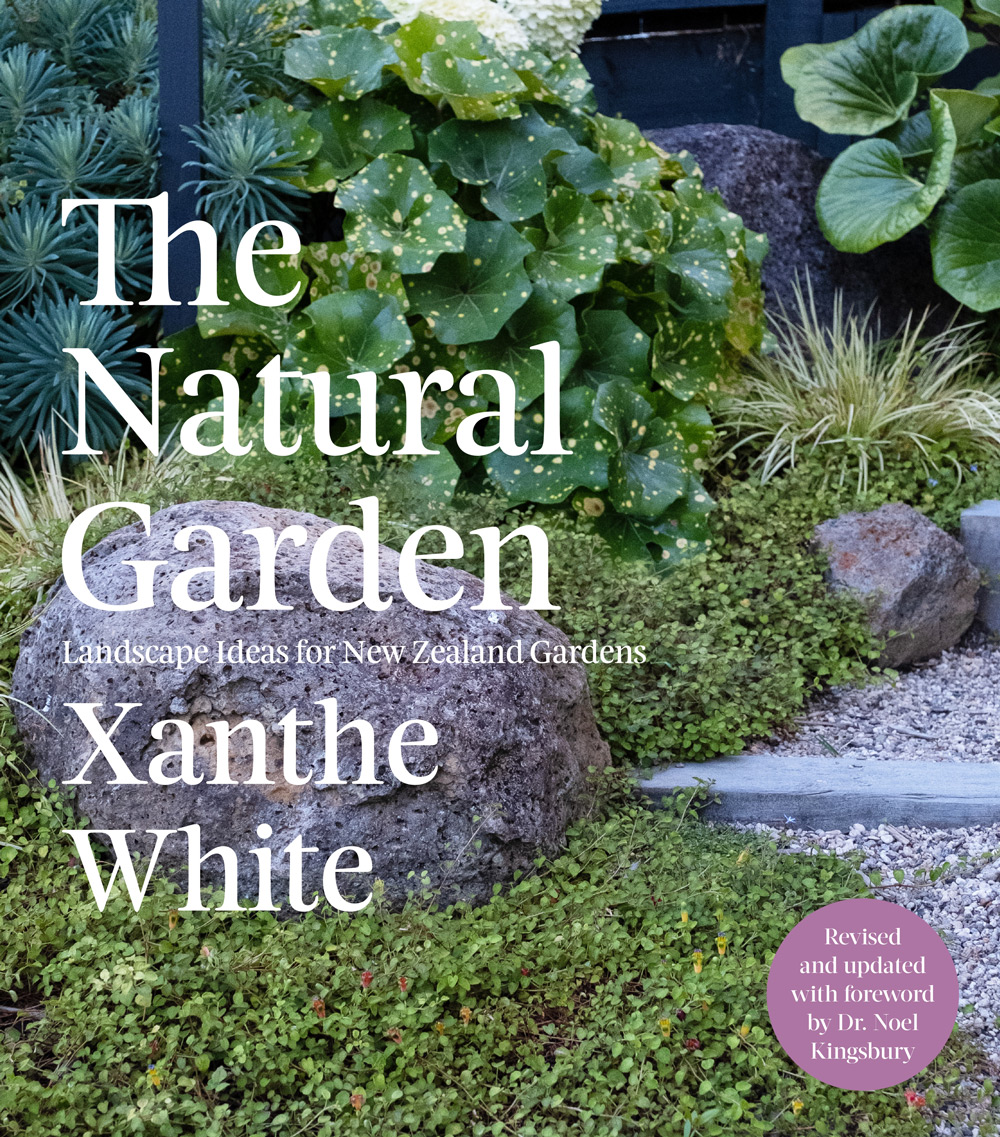 Xanthe White is a garden designer based in Auckland, who for nearly three decades has worked as the lead designer of her studio on a broad range of projects both in Aotearoa New Zealand and around the globe. Her bestselling book The Natural Garden was first published in 2012, and has now been revised and refreshed with new material – a welcome addition to our shelves as the days warm up and we look at our outdoor spaces with fresh eyes!
This is a stunning, warm, expertly-written book. As the title suggests, Xanthe's focus is on a natural garden – what it means to design and create garden spaces that work with the natural world, rather than bending the natural world to our will. With a focus on garden layout and design, Xanthe takes us through considerations and dreams, practicalities and big ideas for all kinds of gardens, whatever your focus – urban, country, productive, bee-friendly, native, coastal, and more. There is plenty of inspiration to be found in these pages, with gorgeous photography and hand-drawn garden plans, and realistic, accessible advice for whatever size and shape of garden you're working with. Planting guides conclude each section, and there is a wealth of advice on soil and compost for all garden types at the end of the book.
Xanthe's expertise and passion is clear throughout the book, making this a compelling and inspiring addition to your library, no matter what stage your garden is at.
Many thanks to Scorpio Books for this review.
CHS Members enjoy a 10% discount at Scorpio Books and Telling Tales - Scorpio Children's Books.
Visit their inner-city stores and browse the shelves, settle into a comfy chair, discover staff favourites, the best new releases in fiction and non-fiction, and all manner of bookish delights.