The Herb Garden had an excellent make over after lockdown and is shooting away in enthusiastic spring growth. There will be a spring working bee that will be advertised on our Facebook page; a great chance to get familiar with the herbs we have there and an opportunity to contribute as well as to take home some herbs to grow in your own gardens. Until then enjoy your  HERBS and may they bring you boosted immunity, much joy and tastiness.
The Canterbury HERB Society Meet at the Avice Hill Craft Centre
Craft Room, (Left top of driveway)
395 Memorial Avenue, (Parking available)
---
The Library is open before each meeting
Display Garden: maintained by members while learning and gathering cuttings – open to the public.
Subscriptions to the Herb Society are $15 (due February)
Visitors Welcome: $5 per meeting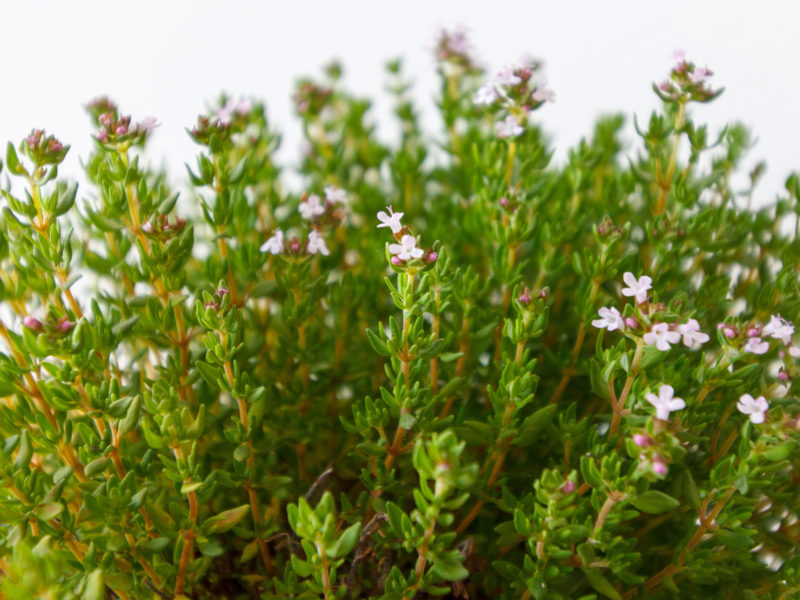 Thyme Thyme, which has for many, many years been valued for its smell, flavour, and medicinal value, also happens to attract bees to the garden. Thyme is a versatile herb in the kitchen. It can be used fresh, or can be added to stocks, stuffing, and sauces. Thyme's aroma works wonderfully in most savoury dishes: … Read More