CHS 160 years Celebrating our history
Edward Cephas John Stevens was a New Zealand politician in provincial government in Canterbury, and a member of both the lower and upper houses of parliament. A businessman, he controlled the Christchurch Press for many decades. He was instrumental in introducing cricket to Canterbury in Hagley Park and in the creation of Lancaster Park.
In 1862, Stevens bought 'Englefield', a 50-acre where Fitzgerald Avenue meets the Avon River. This house was heavily damaged in the 2010/11 earthquakes but is still standing in poor state.
He was the Chairman of the CHS twice 1872-1874 and 1877-1892. Flower cultivation being one of his interests, particularly roses. He also promoted to idea of the CHS owning its own premises
In 1893 Stevens was at the centre of a drama and was one of two members to change their vote that led to the passing of the Women's Suffrage bill into law.
---
CHS 160 years Celebrating our history
John Thomas Peacock. (1827-1905) was a New Zealand businessman and merchant and later ship owner, philanthropist and politician. He came to Canterbury in 1844 and was Vice-President and member of CHS for many years in the 1800's.
He sold his business in 1906 and built his residence 'Hawkesbury' in Merivale. The property was surrounded by Papanui Road, Mansfield Avenue and St Albans Street and four gardeners were employed for the upkeep of the gardens and archery ground, bowling green, tennis court and swimming pool.
In his will he left 500 pounds to the Christchurch Beautifying Society and they decided to build the Peacock Fountain which is in its third position in the Botanic Gardens.
---
How Christchurch became 'The Garden City'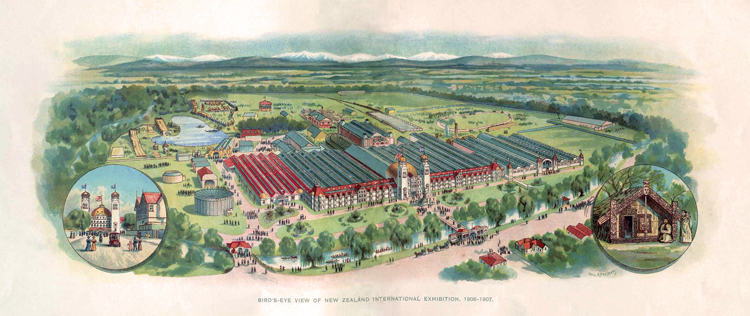 Christchurch has borne the label garden city since 1906 when Sir John Gorst a Special UK Commissioner at the International Exhibition in Hagley Park called Christchurch a 'Garden City'. 
Sir John spent a number of his younger years in Waikato teaching and was appointed a Local Commissioner. He returned to England to practice law and became a conservative politician holding senior positions but not in cabinet. He returned to New Zealand in 1906 as a Special Commissioner to the International Exhibition.
On his last day he described his stay in Christchurch as one of the happiest fortnights he has ever spent. "It is the loveliest town I have ever seen. It is a 'Garden City'. To my mind Christchurch is what we are trying to make our 'Garden Cities' in England. It has the same broad streets, open spaces and beautiful gardens."
The CHS began in 1861 and over the next 45 years had a major influence on horticultural and garden development in Christchurch. Hosting meetings, lectures, competitions and shows it encouraged all aspect of gardening and horticulture.
Alfred (Alf) R Ragg was Chairman of the CHS Management Committee from 1904 to 1917 and again from 1919 to 1925. This committee organised the Society's contribution to the International Exhibition. They organised and built a Fernery, organised competition flower shows and a landscape gardening competition.
There is no doubt that the role the CHS had played in Christchurch over 45 years and during the International Exhibition helped set the stage for Sir John Gorst to call Christchurch a 'Garden City'.
---
Canterbury Horticultural Society Members awarded NZ highest honour in horticulture
Associates of Honour of the RNZIH AHRIH (NZ)
In the history of the CHS 12 members have been awarded this honour.
This award was introduced by the Royal NZ Institute of Horticulture in 1948. In that year two of our members were honoured, Sir Heaton Rhodes and Morris Barnett, two outstanding leaders in horticulture.
The following list of our members were also awarded this honour
Edgar Taylor 1953
John Templin 1959
Huia Gilpin 1962
John Watling 1967
John Taylor 1974
Margaret Watling 1986
Leo Clark 1990
Ron Proctor 1992
Neiel Drain 2013
Alan Jolliffe 2020
Of note there are about 12 other people in Canterbury who have received this award. It is limited to 60 people at any one time.