CHS 160 years Celebrating our history
PC Browne
Percy Collins Browne was born at Lawrence, Central Otago, Percy Browne was a keen amateur gardener as well as a regular exhibitor and prize-winner with his narcissi and roses at horticultural shows.
Joining the management committee of the CHS as treasurer in I 935, Percy Browne became secretary in 1938 on the retirement of his father-in-law, Henry Darton. He did much to further the influence and activities of the Society, The garden clubs formed and flourished under his administration as he provided assistance or information and co-ordinated their extensive monthly speaker programme. He also gave numerous talks on horticulture to a wide variety of organisations.
In business he was an accountant, share broker and prominent Freemason, he was a leading figure in Canterbury horticultural life for over twenty years and the driving force behind many of the projects which raised funds for the building of the Horticultural Hall.
PC Browne, as he was known, was for a period Secretary of the Christchurch Domains Board. It managed Hagley Park and the Christchurch Botanic Gardens until 1946 when it was agreed the Christchurch City Council should take over its management and development.
May Browne
A devoted supporter of the Society, May Browne was a dedicated horticulturist as well as an indefatigable fund-raiser. With a particular interest in New Zealand native flora, she organised the inaugural meeting of the Canterbury Native Flora Society in 1953.
She was also a member of the Rose Society and organised the "Friends of the Horticultural Society" dedicated to assisting with the building fund and later with furnishings and other necessary items for the Horticultural Hall. The "Friends" marmalade and lemon honey stall was a regular feature at the Spring Show and through raffles, providing lunches and teas and an annual stall in the Square the group raised a great deal of money for the Society.
May Browne bequeathed her entire estate to the Horticultural Society. Using the interest on the invested capital, the management committee announced in 1976 its plans to establish the P. C. Browne scholarship. This would be offered to a young Canterbury horticulturist in the final year of apprenticeship, or recently qualified, to gain experience in Australia for twelve months.
Today this scholarship is "to extend their knowledge on a special horticultural topic of their choice, by means of additional work experience, study and/or research."
Sir Miles Warren 1929 - 2022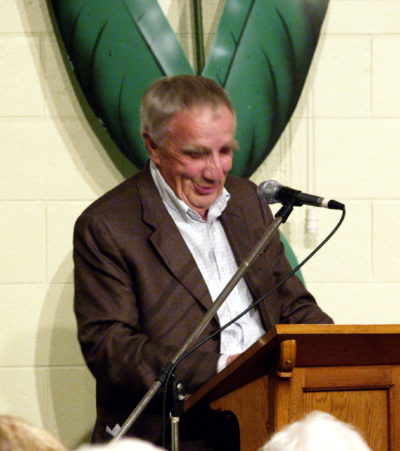 Sir Miles Warren. Canterbury Horticultural Society Patron CHS 2007 – 2013
Following the retirement of Sir Hamish Hay as CHS Patron Sir Miles Warren accepted the role of CHS Patron 2007 and he continued as Patron until September 2013 when he resigned.
The 2007 AGM Minutes note that "The Management Committee is delighted to announce that Sir Miles Warren has been appointed as the new Patron of the Canterbury Horticultural Society. Sir Miles is an enthusiastic gardener with a magnificent jewel of a garden at Ōhinetahi in Governors Bay. His architectural achievements and love of landscape have been well documented and acknowledged at a local and international level. The Society warmly welcomes our new Patron."
Prior to becoming Patron Sir Miles Warren's garden Ōhinetahi was awarded the CHS Gardens of Excellence Award in 2002. He was also a speaker at the CHS 'Art and the Garden' talks in 2004.
Among Society events he attended and addressed as Patron was the (evening) 2007 Celebration Debate, which was part of the all day 'Get Growing' displays, demonstrations and workshops staged by the Society. He attended almost every AGM of the Society during his time as Patron.
Sir Miles spoke at the 2013 City Mission Open Day about his garden and Neiel Drain notes the pleasure the magnificence of Ōhinetahi garden brought to countless people over many years.
Sir Miles was really interested in the activities of the CHS in promoting horticulture and gardens. This was just part of his legacy not only to Christchurch but to New Zealand as a whole.
Photo of Sir Miles - Neiel Drain CHS Celebration Debate, 2007
Sir Heaton Rhodes AHRIH (NZ)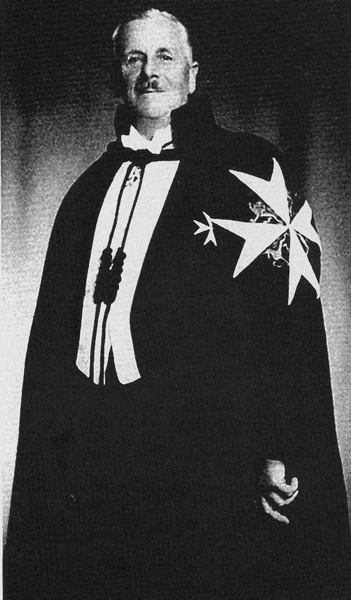 There are three different dates given in different publications about Heaton Rhodes being elected President of the Canterbury Horticultural Society. Rice (2008) in his book suggests he was elected in June 1898 while the CHS history (2001) suggests 1899. A further date of 1903 is given by Wikipedia but this date relates to the amalgamated Canterbury United Horticultural Society.
Sir Heaton Rhodes died in July 1956 while still holding the office of President of the CHS. He was President from 1898 to 1956 a total of 58 Years.
Not only was he President of the CHS he was also Member of Parliament and member of Cabinet holding up to 6 different Cabinet posts, Member of the Legislative Council (NZ's old upper house abolished in 1950), Commander of the Canterbury Mounted Rifles, special commissioner to the Middle East for the treatment of sick and wounded in WW1, Red Cross Commissioner to England and France from 1917 to 1919, and was the first director of St John Ambulance Ass. of NZ. He also held many local positions on various agricultural and community related organisations He was knighted in 1925.
His property of "Otahuna" at Tai Tapu was built on land he repurchased after the Rhodes family sold their 'Ahuriri" run. The mansion was designed by Frederick Stouts and the gardens laid out by John Joyce of the Canterbury Horticultural Society and a large staff. EA Lowe developed the property into one of NZ's finest gardens and was succeeded by Alexander Wilson (1926 – 1942) then R Overend and then Reginald Tilley.
Famed for its daffodils (including many old world specimens), trees, borders and vegetable gardens it was opened to Horticultural Society members for its first open day in 1919. From 1927 on the spring Daffodil Day was open to the public until Sir Heaton Rhodes death in 1956.
Sir Heaton Rhodes as President of the CHS was a leadership role rather than hands on. He had a great interest in all things horticultural including all its shows. He was busy with Parliament, war duties and national organisations.
The Chairman and Committee of the CHS carried out all the continuing work of the CHS.
---
CHS 160 years Celebrating our history
Edward Cephas John Stevens was a New Zealand politician in provincial government in Canterbury, and a member of both the lower and upper houses of parliament. A businessman, he controlled the Christchurch Press for many decades. He was instrumental in introducing cricket to Canterbury in Hagley Park and in the creation of Lancaster Park.
In 1862, Stevens bought 'Englefield', a 50-acre where Fitzgerald Avenue meets the Avon River. This house was heavily damaged in the 2010/11 earthquakes but is still standing in poor state.
He was the Chairman of the CHS twice 1872-1874 and 1877-1892. Flower cultivation being one of his interests, particularly roses. He also promoted to idea of the CHS owning its own premises
In 1893 Stevens was at the centre of a drama and was one of two members to change their vote that led to the passing of the Women's Suffrage bill into law.
---
CHS 160 years Celebrating our history
John Thomas Peacock. (1827-1905) was a New Zealand businessman and merchant and later ship owner, philanthropist and politician. He came to Canterbury in 1844 and was Vice-President and member of CHS for many years in the 1800's.
He sold his business in 1906 and built his residence 'Hawkesbury' in Merivale. The property was surrounded by Papanui Road, Mansfield Avenue and St Albans Street and four gardeners were employed for the upkeep of the gardens and archery ground, bowling green, tennis court and swimming pool.
In his will he left 500 pounds to the Christchurch Beautifying Society and they decided to build the Peacock Fountain which is in its third position in the Botanic Gardens.
---
How Christchurch became 'The Garden City'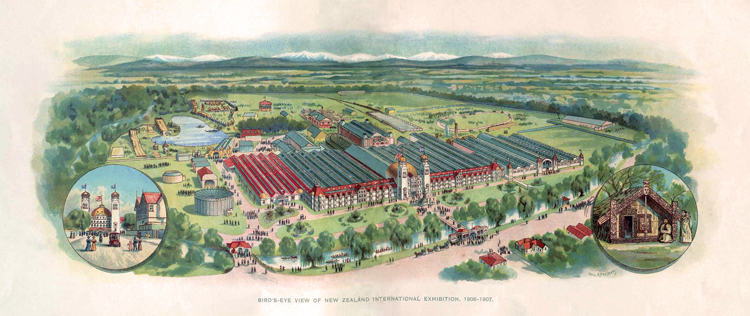 Christchurch has borne the label garden city since 1906 when Sir John Gorst a Special UK Commissioner at the International Exhibition in Hagley Park called Christchurch a 'Garden City'. 
Sir John spent a number of his younger years in Waikato teaching and was appointed a Local Commissioner. He returned to England to practice law and became a conservative politician holding senior positions but not in cabinet. He returned to New Zealand in 1906 as a Special Commissioner to the International Exhibition.
On his last day he described his stay in Christchurch as one of the happiest fortnights he has ever spent. "It is the loveliest town I have ever seen. It is a 'Garden City'. To my mind Christchurch is what we are trying to make our 'Garden Cities' in England. It has the same broad streets, open spaces and beautiful gardens."
The CHS began in 1861 and over the next 45 years had a major influence on horticultural and garden development in Christchurch. Hosting meetings, lectures, competitions and shows it encouraged all aspect of gardening and horticulture.
Alfred (Alf) R Ragg was Chairman of the CHS Management Committee from 1904 to 1917 and again from 1919 to 1925. This committee organised the Society's contribution to the International Exhibition. They organised and built a Fernery, organised competition flower shows and a landscape gardening competition.
There is no doubt that the role the CHS had played in Christchurch over 45 years and during the International Exhibition helped set the stage for Sir John Gorst to call Christchurch a 'Garden City'.
---
Canterbury Horticultural Society Members awarded NZ highest honour in horticulture
Associates of Honour of the RNZIH AHRIH (NZ)
In the history of the CHS 12 members have been awarded this honour.
This award was introduced by the Royal NZ Institute of Horticulture in 1948. In that year two of our members were honoured, Sir Heaton Rhodes and Morris Barnett, two outstanding leaders in horticulture.
The following list of our members were also awarded this honour
Edgar Taylor 1953
John Templin 1959
Huia Gilpin 1962
John Watling 1967
John Taylor 1974
Margaret Watling 1986
Leo Clark 1990
Ron Proctor 1992
Neiel Drain 2013
Alan Jolliffe 2020
Of note there are about 12 other people in Canterbury who have received this award. It is limited to 60 people at any one time.