Soil to Table: The Land Gardeners
Bridget Elworthy & Henrietta Courtauld
ISBN: 9781760762636  |  $89.99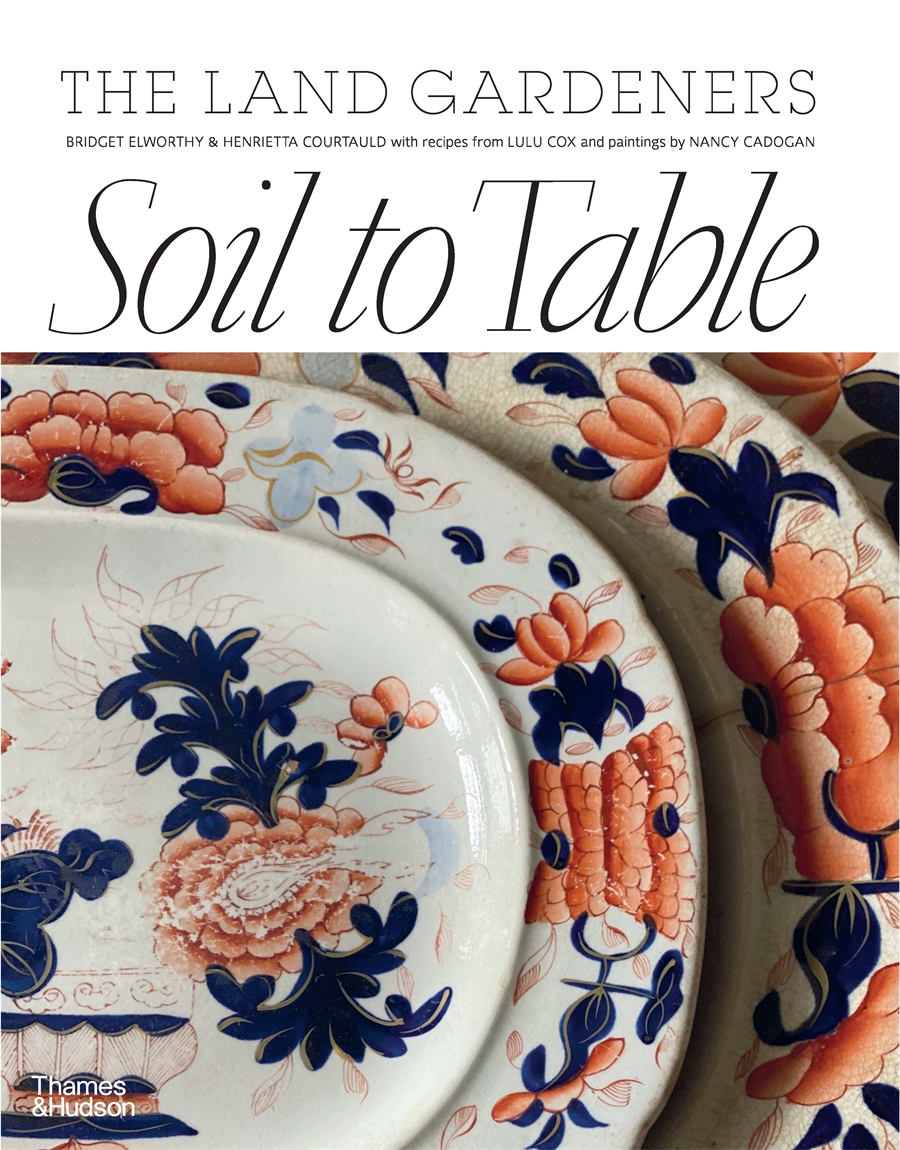 The Land Gardeners – Bridget Elworthy and Henrietta Courtauld – are gardeners and healthy soil researchers and advocates based in the UK. Their first book, Cut Flowers, focused on the role of healthy soil in growing beautiful blooms. Soil to Table is a stunning follow-up, combining their passion for soil science and health with a growing desire to see their research used in the food and farming space.
Soil to Table is a truly sumptuous, large format book – it's a work of art, with paintings and photography throughout. The first few chapters are dedicated to soil health and gardening advice, based on their experiences in their own gardens. The next chapters are divided into mealtimes, and feature recipes by renowned chef Lulu Cox, with profiles of many different ingredients. Throughout, there are musings and teachings on food, planting, community, health and environmental impact. This is a book to spend lots of time with, revisiting at every stage of the growing (and eating!) process.
While The Land Gardeners are based in the UK, they have worked all over the world, and have a particular fondness for New Zealand, citing Kay Baxter as of the Koanga Institute as a key inspiration for their work. This edition of Soil to Table is specific to New Zealand, Australia, and the USA, and profiles a number of growers, farmers and producers working on connecting food back to soil in their own contexts. Through this, The Land Gardeners have created a book that brings a global community of like-minded people together.
This book is really something special. Practical, inspirational, warm, and incredibly beautiful, it is an absolute treasure.
Many thanks to Scorpio Books for this review.
CHS Members enjoy a 10% discount at Scorpio Books and Telling Tales - Scorpio Children's Books.
Visit their inner-city stores and browse the shelves, settle into a comfy chair, discover staff favourites, the best new releases in fiction and non-fiction, and all manner of bookish delights.