This month we celebrate the fourth Edible Garden Awards – and what a bountiful selection of gardens we have seen over the years!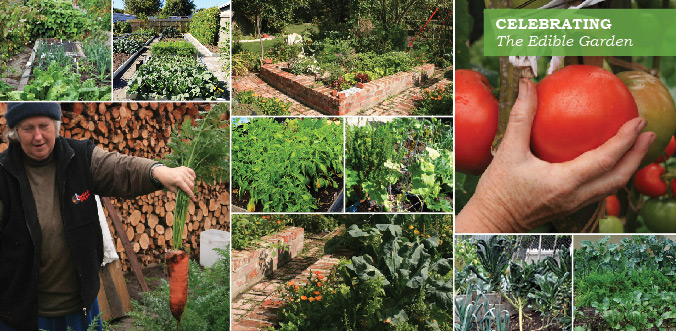 Now is a good time to stop and think about horticultural and gardening trends. In other words, what's happening.
Here are my ideas what are yours?
Edible Gardens
Edible gardens will continue to move from the vegetable garden to take over some of the ornamental gardens in and around our houses.
Edible gardens will become cleaner and tidier but retain their organic ideals.
Edible gardens will become more productive as we learn how to manage them better.
Ornamental Gardens & Home Landscaping
There will be more demand, but only slowly, for a wider range of garden plants.
People will seek

 

to find more unusual plants but nurseries will be slow to source them and grow them due to limited demand (unfortunately).
Lawns will continue to get smaller and will disappear altogether on smaller sections.
Potted bedding plants will continue to drop off as people realise the amount of work required to keep containers going.
Outdoor Living Spaces
We still have along way to go in creating sheltered outdoor living spaces that truly allow the outdoors to be experienced over a longer period in our climate.
Quality decks will replace patios as they are warmer (concrete is cold)
Online Gardening Information
The quality of this information will continue to improve as some poorer websites are taken offline and more knowledge is shared via video.
People will continue to use websites and social media for

 

gardening information.
Let us know what you think will happen!
Alan Jolliffe CHS President