Around the World in 50 Plants
Jonathan Drori, illustrated by Lucille Clerc
ISBN: 9781399610698 | $37.99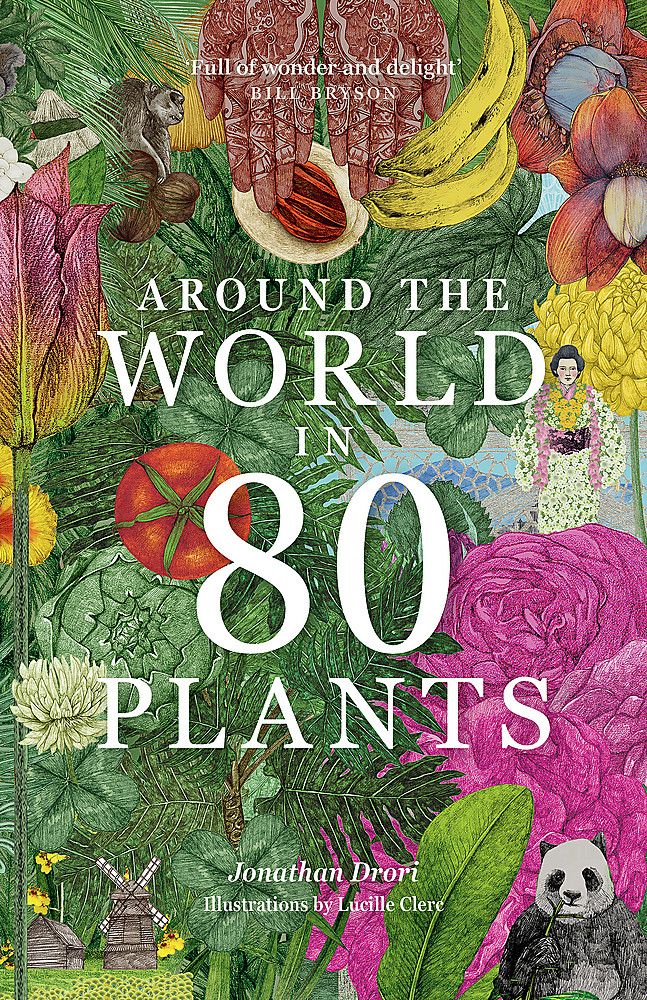 After the incredible success of Around the World in 80 Trees, Jonathan Drori has returned for another trip around the world – this time with plants as the focus. Around the World in 80 Plants has recently been released in paperback, and is a stunning exploration of a broad range of important plants from every corner of the world. Drori's writing is informative and charming, and he skilfully weaves in stories of people and cultures, history and folklore, alongside the science. With this context, these plants are brought to glorious, full life, aided further by Lucille Clerc's bright and beautiful illustrations.
There is humour, delight, and trivia galore in these pages, ripe for dipping in and rereading as it sits on your coffee table. With a deeper read, Around the World in 80 Plants provides a clear-eyed message about the ancient and crucial connections between plants and humans for sustenance, meaning, pleasure, health, and wellbeing. It is a beautiful, vibrant reminder of these connections and why it is important now more than ever to protect them. A book to treasure!
Many thanks to Scorpio Books for this review.
CHS Members enjoy a 10% discount at Scorpio Books and Telling Tales - Scorpio Children's Books.
Visit their inner-city stores and browse the shelves, settle into a comfy chair, discover staff favourites, the best new releases in fiction and non-fiction, and all manner of bookish delights.