The Everyday Herbalist
The Essential Guide to Growing & Using Herbs in Aotearoa
Jane Wrigglesworth
ISBN: 9781991006165 | $49.99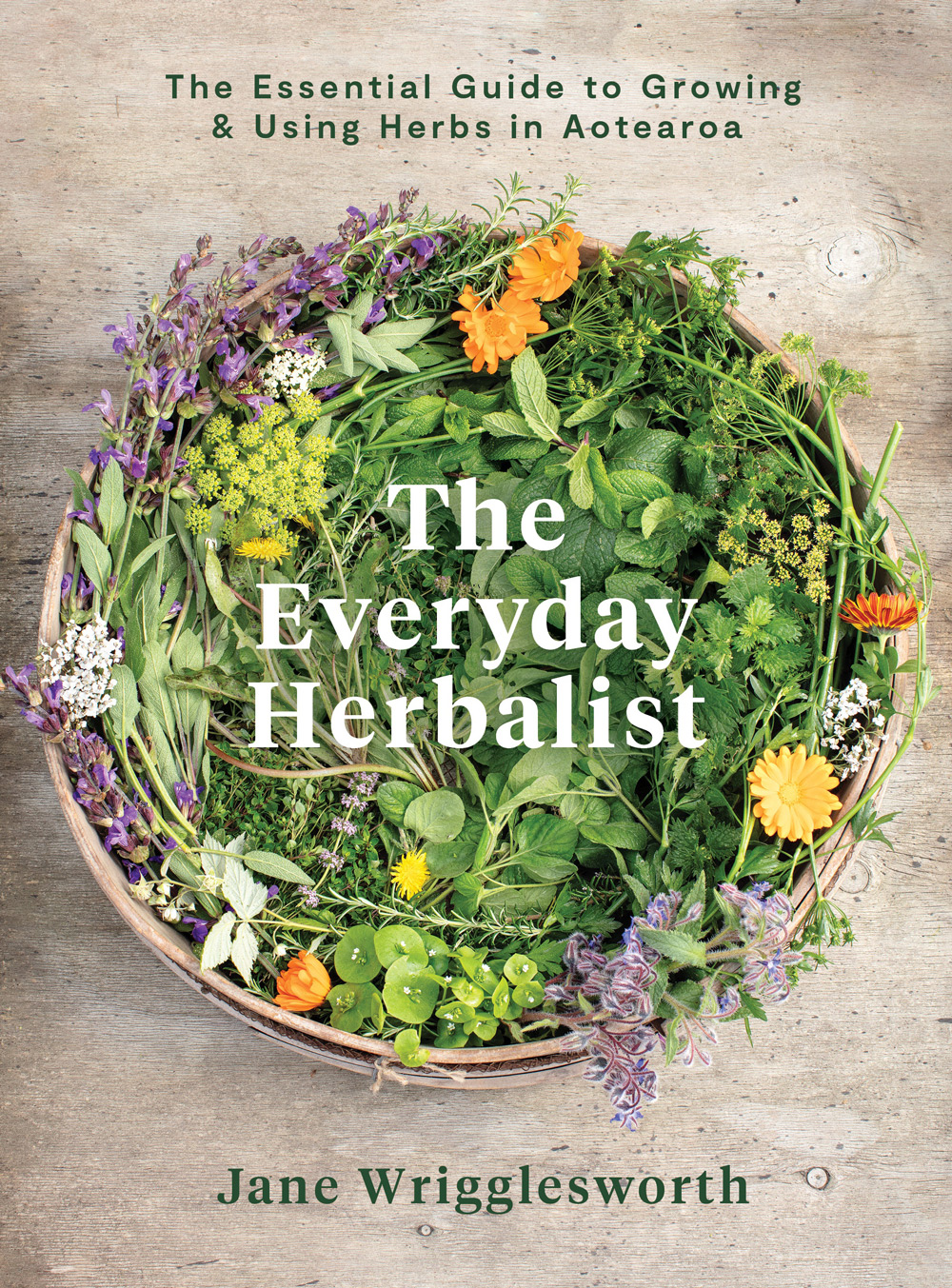 The Everyday Herbalist is a comprehensive and timely guide to herbs and their uses in Aotearoa. Author Jane Wrigglesworth has written for publications like NZ Gardener and Lifestyle Block for many years, with a focus on herbs and herbal remedies, and has now compiled her wealth of knowledge into this gorgeous, modern, and inviting handbook.
The book begins with a detailed profile on thirty of the authors' favourite and most widely used herbs, with growing advice and some usage and safety notes. These thirty herbs form the backbone of the rest of the book, though of course many others are mentioned and explored. Each chapter covers a different area of health and wellbeing, from gut health to coughs and colds, from household cleaning to beauty products, from first aid to sleep and relaxation. There are recipes aplenty in these pages, for a wide range of concoctions – teas, sauces, salves, balms, soaps, and much more.
Wrigglesworth writes with a clear and direct voice, and takes a practical and evidence-based approach to her topic. Throughout the book, simple and beautiful photos by Lottie Hedley accompany the text, which will aid in identifying and correctly using the plants explored. The Everyday Herbalist is practical, straightforward, and insightful – a perfect companion for seasoned herbalists as well as those just beginning their journey.
Many thanks to Scorpio Books for this review.
CHS Members enjoy a 10% discount at Scorpio Books and Telling Tales - Scorpio Children's Books.
Visit their inner-city stores and browse the shelves, settle into a comfy chair, discover staff favourites, the best new releases in fiction and non-fiction, and all manner of bookish delights.