The Electric garden – Empowering Youth to Reconnect with the Environment
Listen to the live podcast of The Electric Garden at October 2018 AAG
At this month's All About Gardening meeting Electric Garden founders Michael Trengrove (image bottom) and Matt Scott will discuss the future role of teaching digital technologies through nature and the ethics and philosophy when combining technology with the environment.
The Electric Garden is a hands-on Internet of Things (IoT) solution for schools. The pilot programme is launching this month with a competition for schools in Canterbury, Otago and Southland to grow the biggest pumpkin and tallest sunflower, all while students learn modern digital technologies. A national rollout is planned in 2019.
From 2020, the Ministry of Education will expect all schools and kura in New Zealand to incorporate the Digital Technologies Hangarau Matihiko curriculum and to link digital technologies across all learning areas. The Electric Garden starter kit helps to facilitate this, by including hardware, soil sensors, a teacher training day, lesson plans and learning resources that have been developed to align with the curriculum. Ongoing technical support is also provided for teachers.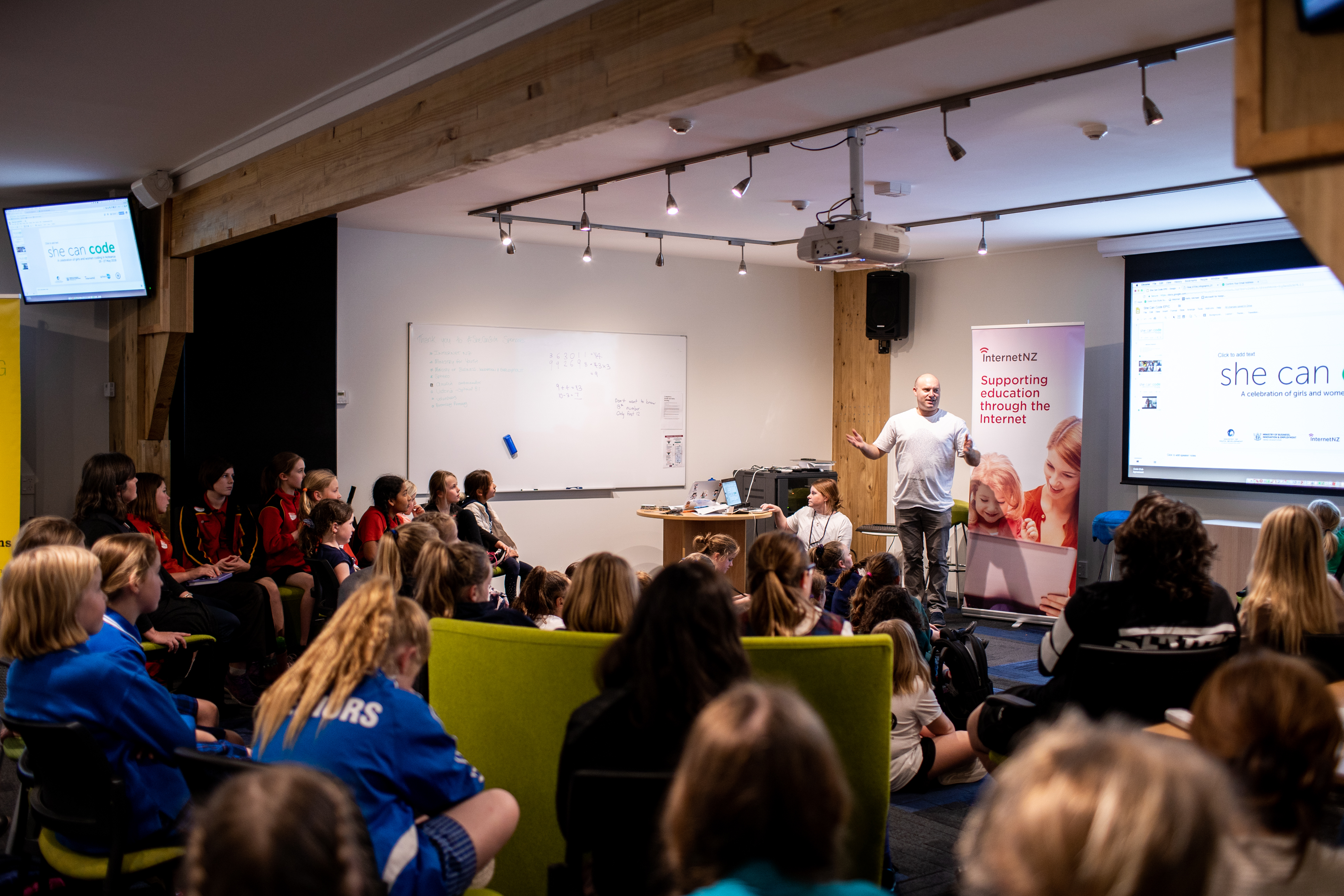 The Electric Garden has been set up as a social enterprise: a business venture that applies commercial strategies to generate profits, and then invests any profits into causes supporting social good. In this case, Digital Future Aotearoa, the parent charity, will use proceeds from sales of the Electric Garden to support its suite of programmes for promoting digital equality – such as Code Club Aotearoa, Code Club 4 Teachers, Code Club 4 Corporates, and She Can Code.