The Abundant Garden: A Practical guide to growing a regenerative home garden
By Niva Kay & Yotam Kay
9781988547718
$45.00
Review by Ray Shipley
from Scorpio Books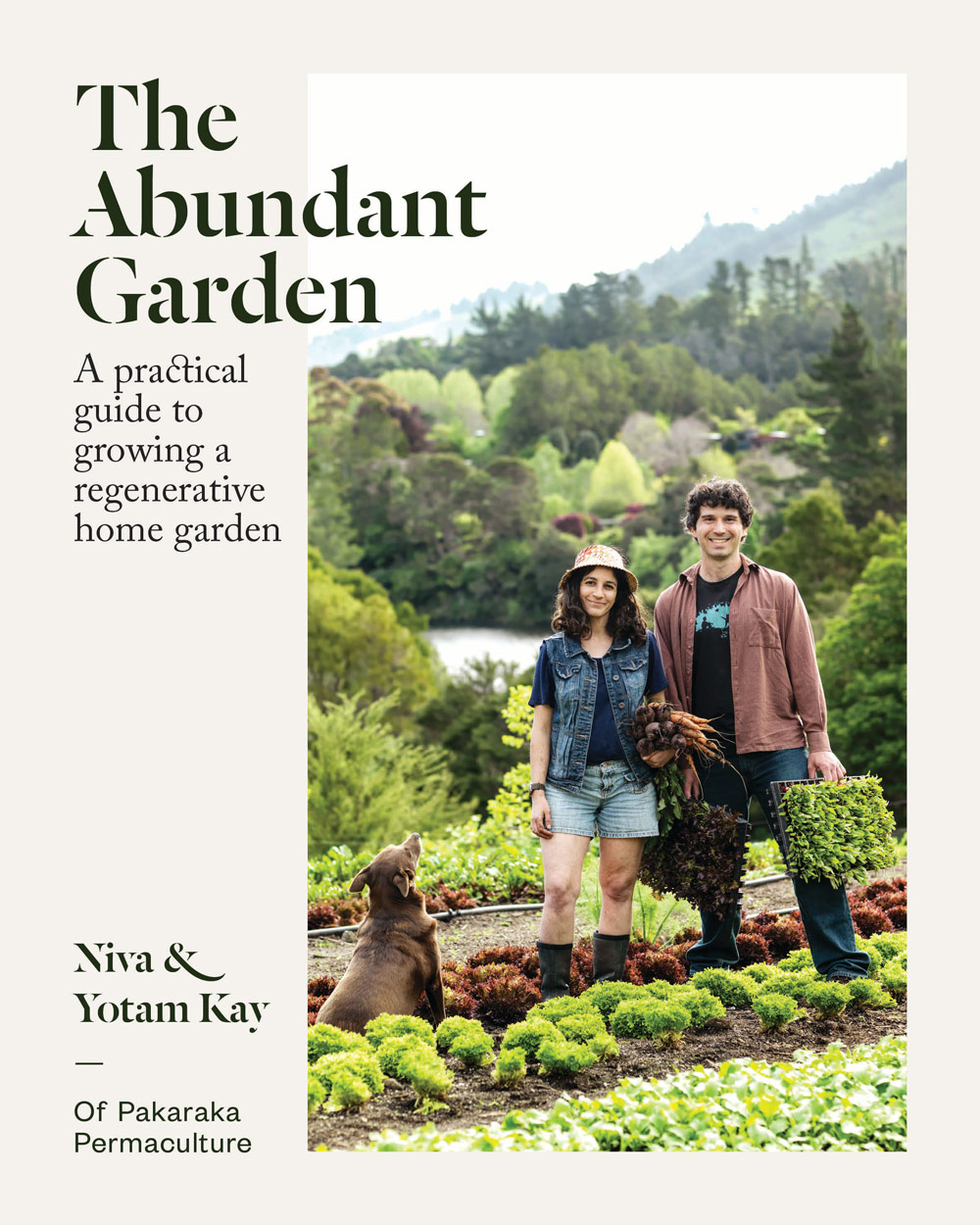 Niva and Yotam Kay, of Pakaraka Permaculture in the Coromandel, say in the introduction to The Abundant Garden that they "love making gardening accessible, fun and attainable for as many people as possible" and this book achieves that in spades. It's a comprehensive and thoroughly enjoyable read, suitable to those new to gardening as well as more seasoned gardeners. It contains a mine of information including, but not restricted to, designing your vegetable garden, cultivating healthy soils, plant propagation, weeding strategies, best practice watering and compost.
There's plenty of creative reminders within these pages, including fabulous use of the word 'lasagne' to describe a compost layering system. And although it deals with vegetable growing, many of the sections covered – especially soil health – could be applied to the flower garden too. The book is full of lush and beautiful photos of Niva, Yotam, and their family at work in their market garden, along with diagrams and planning templates to support your own growing. There's even some fermenting recipes and ideas near the end for when your garden grows so abundantly that there are leftovers!
The authors' passion for their work is clear – they believe that "regenerative gardening is one of the most meaningful actions communities and individuals can take to combat climate change as well as supporting your mental and physical wellbeing". Detailed, clear, informative and passionate, this book will be a great addition to your shelf as you develop your garden, or as a gift for those just setting out.