Secret Gardens of Aotearoa: Field notes and practical wisdom by Jane Mahoney & Sophie Bannan
ISBN: 9781991006240 | $49.99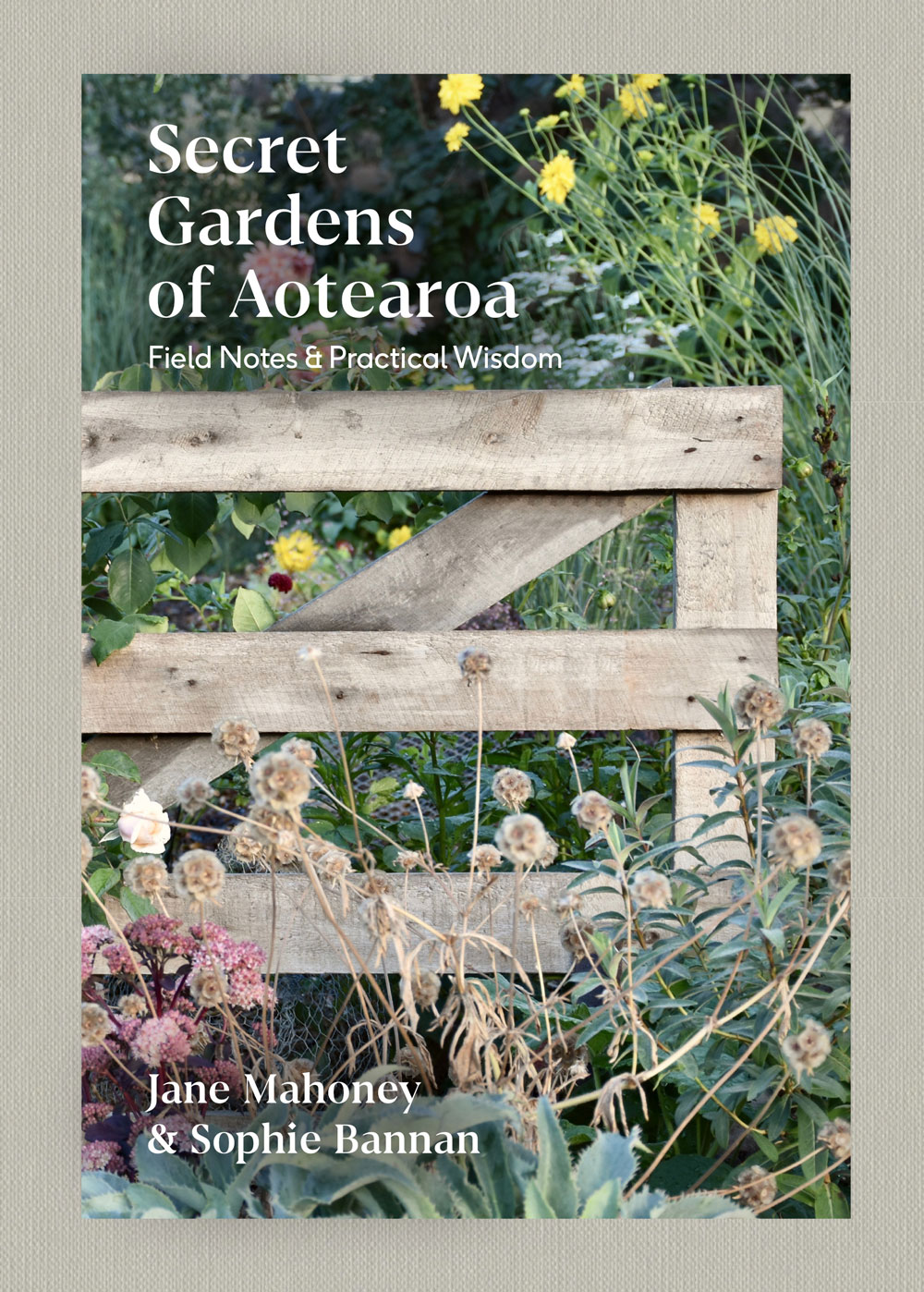 Secret Gardens of Aotearoa is a beautiful book that showcases twelve intriguing and unique gardens and the people who tend to them, along with advice, guides, and plenty of stunning photography.
Written and photographed by Banks Peninsula local Jane Mahoney and her daughter Sophie Bannan, this book focuses on smaller, 'home garden' scale gardens, all selected for their passionate, creative gardeners who understand the value of knowledge sharing.
Within the pages of this beautiful book, we visit an enchanting and productive 'pocket farm' in suburban Auckland; a stunning flower garden amongst the sheep and beef farms in rural Canterbury; small, terraced home gardens next door to native bush in Wellington; and a food forest in the yard of an unlikely Coromandel subdivision. The profiles of each gardener are a particular highlight of this book, representing a huge range of experiences, backgrounds, and hard-won learning that New Zealanders bring to their diverse garden spaces. The advice they bring, too, is wonderfully varied:
from recycling old concrete paths into retaining walls to propagating succulents; from recipes for garden teas to tips for effective pest control; and everything in between.
Secret Gardens of Aotearoa is a special book, and one that will encourage you to look at your own garden, whatever its size and purpose, with fresh eyes. It will also inspire you to peer through gates and over fences of ordinary-looking urban homes, curious about the possibilities even small, unassuming spaces can contain.
Many thanks to Scorpio Books for this review.
CHS Members enjoy a 10% discount at Scorpio Books and Telling Tales - Scorpio Children's Books.
Visit their inner-city stores and browse the shelves, settle into a comfy chair, discover staff favourites, the best new releases in fiction and non-fiction, and all manner of bookish delights.