Grow –
Wāhine Finding Connection Through Food
Sophie Merkens
9780995142367  |  $59.99
Review by Scorpio Books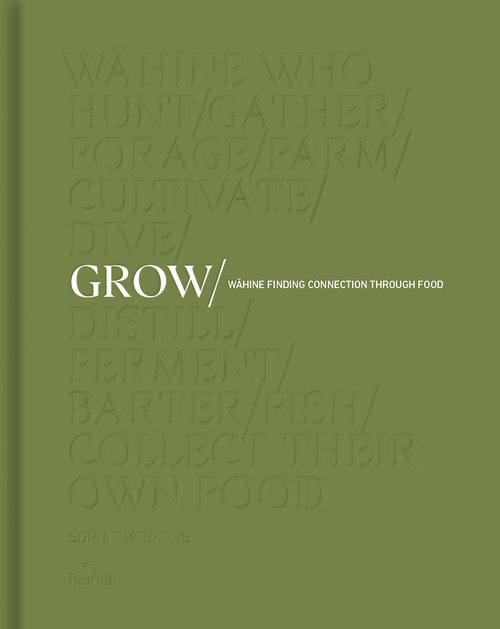 'Grow' follows Sophie Merkens – a photographer and food writer – as she travels the length of Aotearoa seeking stories from women who have special connections with place and community through food. From divers and hunters to chefs, foragers, and gardeners, the conversations in these pages are insightful explorations into the importance of food and its' role in connecting people.
Merkens captures a wide range of environments, projects, and communities through the 35 interviews in 'Grow'. There's Fleur Sullivan, a restauranteur with a passion for foraging food from the wild Otago shorelines; Angela Clifford, a Canterbury local who co-owns The Food Farm, a permaculture hub with a focus on education; and Pania Te Paiho, who, through running 'Wahine Toa Hunting', aims to do more than simply teach women to hunt – but to encourage connection to self, whānau, and land. And that's just to name a few! All 35 interviews are accompanied by striking photos of these women and their environments, making 'Grow' a stunning book to revisit time and time again. The stories and people within it are welcome sources of inspiration for anyone who is on a journey to connect more with their food and where it comes from, and for those who find that the best conversations happen over a well-stocked dinner table.
Thanks to Scorpio Books for this review.