Marilyn Pollock is our March Member of the Month
Where were you born and where did you spend most of your childhood?
I was born in Wellington – attended Queen Margaret College then worked at the Reserve Bank until 1960 when I went to the UK on my OE.  Met my husband Dave over there and we returned to settle in Christchurch in 1964.
Where do you live now and with whom?
Dave is in care and I live on my own in our family home in Spreydon.
What aroused your interest in gardening or horticulture?
Inheriting a big garden when we moved here. I also have a large glasshouse which has given me hours of pleasure over the years.
What gardening or horticultural interests do you have now?
I now enjoy pottering in the garden but have a gardener, who comes weekly to keep things in order, lawns etc.
What's your favourite plant and why?
Fuchsias and roses – because of the beautiful colour range and the easy care.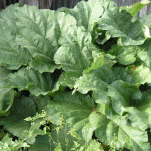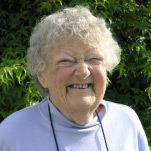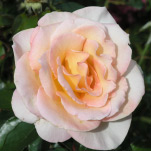 What's been your most challenging and/or rewarding gardening project ?
Making a pebble garden where formerly there was a very dilapidated shed.
When did you join the CHS and why?
Can't remember – many years ago after joining Somerfield Garden Club.  Have learnt such a lot from All About Gardening sessions.
What is your passion for the future of the CHS?
The Society needs to keep a strong presence to keep Christchurch as the Garden City and to foster a love of gardening for future generations.