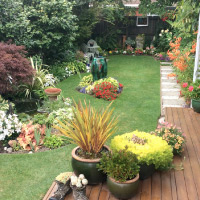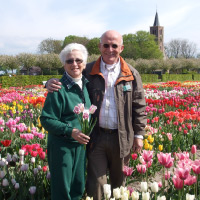 Where were you born and where did you spend most of your childhood?
I was born and raised in Christchurch with 2 brothers on a 1/4 acre in Riccarton and a bach my father built at Woodend Beach. My primary school days were spent at Rangi Ruru and my secondary years at Christchurch Girls High.  I began ballet dancing at 4 continuing until at 17 I realised I was never going to grow to the 5 foot 4 inches needed to audition for the Royal New Zealand Ballet. I turned to Ballroom which I loved, attaining Exhibition Star and partnering my teacher Syd Hollis, dancing floor shows at many Balls. It was here I met my husband Denis, marrying in 1962. Together we danced in a 6 part TV Show, Come Dancing, the first of its kind in New Zealand.
I trained as a Primary School teacher and taught for 6 years before the arrival of our three boys when I became a stay-at-home mother to enjoy their early years. When the boys were all at school, I worked as relief teacher at several local schools.
For 12 years I was the Cake Decorator for the Old Orchard Catering Firm which meant I could work from home doing something creative, satisfying and enjoyable. Then I worked for Every Educaid as a sales rep and later for Wendy Pye Ltd, dealing with the Sunshine Books she published. I became known to the schools I visited as the "Sunshine Lady". My territory covered 250 schools from the Waitaki to Nelson and my office (car) had a different view every day.
Where do you live now?
Denis and I still live in Christchurch in our second home in Avonhead, but our family are now spread from Christchurch to Auckland to Montreal.
What aroused your interest in gardening or horticulture?
My parents had a magnificent vegetable garden and a love of roses which my paternal grandfather grew commercially. I was given my first garden to maintain when I was about 8 or 9. My maternal grandparents also were keen gardeners with one of my grandmother's favourite sayings being "a house is not a home if there are no flowers in it." A major contribution to my love of floral arrangement and of growing flowers to pick.
What gardening or horticultural interests do you have now?
Maintaining and planning our home garden to share what can be achieved on a small section. I am a volunteer working on the Alhambra Garden in New Regent Street and I lead the Ramblers walk twice a month.
What's your favourite plant and why?
I have an inherited love of roses, but I am fascinated by the colour combinations and variegations found on hostas and heuchera.
What's been your most challenging and/or rewarding gardening project?
My most enjoyable and challenging projects have been the years I have spent on the Garden City Trust as the CHS Representative working with the Garden Clubs to produce some outstanding exhibits for the Festival of Flowers. I have been humbled to receive both a Civic Award from the Christchurch City Council and a Silver Service Award from the CHS for my efforts.
When did you join the CHS and why?
I joined the CHS in the late 1990's when I became the rep for the Avonhead Garden Club. When I became President of the Garden Club Reps shortly after, I also became a Board member. Subsequently I have been honoured to be elected President of the Society twice, a huge learning curve both times!
What is your passion for the future of the CHS?
My greatest wish for the Society's future is to see us settled into new premises where parking is no longer an issue and to see our membership rise with many more younger people joining to enjoy the  fellowship, friendship and learning that I have experienced.