Support the Givealittle campaign 30 April – 8 May
Ōtākaro Orchard – Community Garden and Urban Food Hub – is intended to be a public space that produces food, hosts a social enterprise cafe, multiple event spaces and abundant opportunities for education. The vision is for a place where both locals and tourists gain knowledge and inspiration about sustainable food systems in practice.
For a number of strategic reasons the CHS has been actively involved in the planning and implementation of this project. Whilst there has been a significant number of "in kind" offers of support the "Givealittle" funding campaign started at the Prime Minister's opening is languishing at the moment, due in part to the lack of any activity on the site with the onset of Winter and the presence of contractors remodelling the surrounding area.
To this end, the Board has agreed to become a sponsor of the project and will match on a $ for $ basis all donations made to www.givealittle.co.nz/cause/otakaroorchard from Saturday 30 April (the opening day of the Autumn Garden Show) to Sunday 8 May.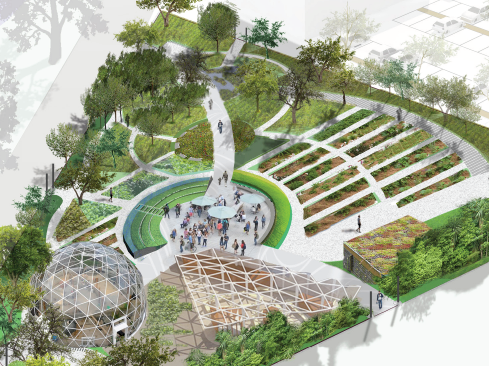 The extent of this offer is capped at a modest sum to prevent any financial blow out for the CHS and we have chosen to support the project in this way as a means of encouraging others to do so.
It would be great if there was a groundswell of CHS members to lead the way for other community organisations so please do all you can to give this campaign the fillip it needs right now! Members can help by emailing the Givealittle campaign link to friends, sharing the link on facebook or with other community or professional groups. Givealittle is New Zealand's first zero fees fundraising service and it makes even the littlest amount of money benefit a cause.