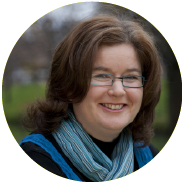 Where were you born and where did you spend most of your childhood?
I was born in Dallington, Christchurch and have lived in that area all my life apart from 3 years living in the UK
What aroused your interest in gardening or horticulture?
My grandparents and parents have always gardened. At primary school I enjoyed taking part in the gardening competitions that the Education Department ran through primary schools in the late 1970s.
What gardening or horticultural interests do you have now?
My interests are flowers and vegetables.
What's your favourite plant and why?
Tulips and sweetpeas.
Why – Tulips  – because they are a sign of the warmer weather and I love the colours and especially the parrot tulips.
Sweetpeas for their fragrance and colours and they always grow and bloom for months. My friends call me the "Sweetpea Queen" as I am always giving away bunches of blooms and then seed pods to everyone and reminding them to plant them in March. I always plant my sweetpeas straight into the ground on St Patricks Day and they never fail to grow.
What's been your most challenging and/or rewarding gardening project?
My most challenging gardening project is my garden at the moment – a little neglected over the last couple of years because of earthquake and other commitments so next year is going to be dedicated to my garden and getting it back into shape.
When did you join the CHS and why?
I joined about 18 months ago and joined so that I can learn more about all aspects of gardening from people who are passionate about the subject.
What is your passion for the future of the CHS?
That the organisation continues and can attract new members from all age ranges.