Regenesis – Feeding the World Without Devouring the Planet
George Monbiot
ISBN: 9780241563458 | $37.00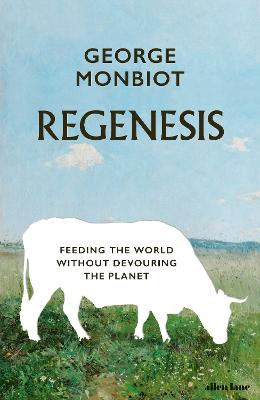 Regenesis is a fantastic deep dive into the complex and fascinating world of agriculture by George Monbiot, a British columnist and environmental activist. Rational and passionate, Monbiot unpacks and dispels a lot of the popular mythology about farming and challenges everything we think we know about how we eat. Monbiot stresses the role that we can play in the climate crisis as consumers and introduces some exciting new alternatives to our flawed system – he visits farmers who are trying many different approaches to growing crops to lessen their impact on the earth, and explores the developing world of meat-alternatives. While the first half of the book can be a frightening and difficult (but completely necessary) read, the second half is full of hope, optimism, and innovation.
Regenesis is a provocative and much needed book for our times – a crucial and engaging read for anyone interested in soil and earth and what it can sustain; for those interested in the future of food and farming; and indeed, anyone who eats food and wants to continue to do so.
Many thanks to Claude from Scorpio Books for this review.