Inaugural Oderings School Gardens Show 2015 presented by the Canterbury Horticultural Society.
The Canterbury Horticultural Society (CHS) will host the inaugural Oderings School Gardens Show over the period 6-8 March 2015.
The introduction of the schools category in the 2014 Ellerslie International Flower was a huge success and the CHS wished to build on this by providing an ongoing opportunity for Canterbury schools to demonstrate the creativity and commitment of their students.
Eight local primary schools have entered:- West Melton Primary, St Albans Catholic, Cathedral Grammar, Aidanfield Christian, Shirley Intermediate, Bishopdale, West Spreydon, and Bromley.
Each school is required to produce a storyboard to describe their garden theme with judging criteria ranging from 'wow factor' to 'construction, presentation and finishing'. A planting plan is also required so visitors can identify all the plants used in the exhibit.
St Albans Catholic School gardener, Nicky Ryan Yates says, "the children are all really keen to share their knowledge and skills. Many already help their parents in the garden and understand the basics of cultivation, but for most students it is their first time working collaboratively on a really 'green' challenge and we are looking forward to supporting their learning through the project."
The show will be presented at the Canterbury Horticultural Centre in South Hagley Park and entry is by gold coin donation. The Brew Crew and Rollickin' will be onsite with a great range of coffee and gelato. Judging includes a People's Choice and a Schools' Choice Award.
Assisted by Lizzy Peoples and Sheryl Bilton, the Bromley School entry will feature the work of special rights/needs children who are part of the Orsome Group. "Entering the Garden Show totally fitted with our children to continue fostering the love and interest of beautifying our community and city" said Sheryl. "Our Orsome Group children identify with our beaches as a source of recreation and an affordable luxury close to where they live. Our entry will have a coastal garden theme".
CHS Manager Tony Kunowski said that the Society was delighted to have secured the support of Oderings Garden Centres as the naming rights sponsor along with a number of supporting sponsors including Intelligro, Magic Moss, Shrinkmaster, Christchurch Star, Weekend Gardener, Tui Garden Products and Christchurch South Rotary Club.
"Oderings has always had a close relationship with the CHS and when they approached us to be involved in the School Gardens Show we couldn't think of a better fit. We are proud to be the principal sponsor of the event and very much looking forward to seeing the wonderful creations the children produce."  said Julian Odering, spokesman for Oderings Garden Centres.
Ends
For further information contact:
Tony Kunowski
Tel: (03) 3584 973, Mob: 027 444 245
Email: tony.kunowski@chsgardens.co.nz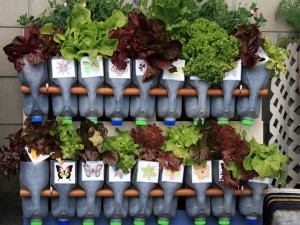 Image: St Albans Catholic Primary School's 2014 Edible Garden Awards entry.
Image available for download from: https://db.tt/feS9X2Np.
The Edible Garden Awards started in 2013 as an initiative of the Shirley-Papanui Community Board supported by the CHS.