MEDIA RELEASE
From: Canterbury Horticultural Society
Date: 2 April 2019
---
Harvest Collection
Initiative to support Muslim community
A practical way to offer support to Muslim families.
During 1 and 2 April members of the Canterbury Horticultural Society (CHS) have been harvesting fruit and vegetables from their gardens and preserves and baking from their larders to assist families affected by the March 15 attacks.
Donations include a generous supply of freshly dug potatoes from the CHS Fruit & Vegetable Circle and a wonderful range of home-grown vegetables and seasonal preserves.
CHS President Ray King says, "Canterbury Horticultural Society is happy to contribute fresh produce donated from our Members' gardens to give immediate help to families in our Muslim community."
The Society partnered with the Canterbury HERB Society to support the collection. On Monday Herb Society members gathered together at Avice Hill Arts and Craft Centre to prepare a variety of fresh herbs to complement the other harvest items.
Ends
---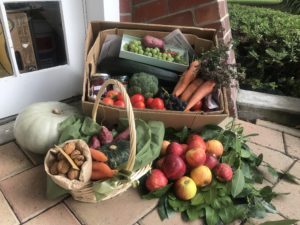 Harvest Donation from Canterbury Horticultural Society Members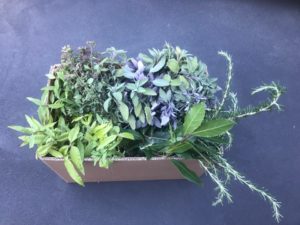 Bunches of herbs from the Canterbury HERB Society
Image link (low res only) 
For further information contact:
Liz Parder
Office Manager
Tel: (03) 366 6937
Email: office@chsgardens.co.nz
www.chsgardens.co.nz