Hinewai is a 1250 hectare reserve in the southeastern corner of Banks Peninsula (east of Akaroa). It is owned and managed privately by the Maurice White Native Forest Trust but freely open to the public who walk its 16 kilometre network of tracks and liken it to  a mini National Park on the doorstep of the Akaroa township.
The reserve takes in most of the Otanerito and Stony Bay Valleys, and the head of Sleepy Bay Valley; it ranges from the 806m sub-alpine summit of Taraterehu/Stony Bay Peak down to almost sea level at Otanerito Homestead, but not ( yet) right to the sea (walkers can however walk to Otanerito Beach by the kind co-operation of the reserve's farming neighbours, Brian and Faye Narbey).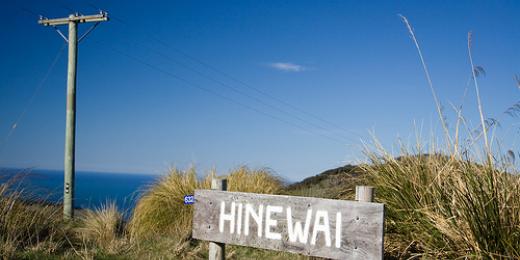 Hinewai's vegetation ranges from sub-alpine snow tussock and Dracophyllum, down through magnificent beach forest remnants, to low altitude warm temperate trees such as titaki,  nikau palm, ka and mamuku. Huge areas are regenerating into native forest through nurse canopies of exotic gorse and broom, and native kanuka.
The reserve's fauna includes such treasures as kereru, bellbird, tui, brown creeper, tomtit, rifleman, falcon, morepork, jewelled gecko, banded kokopu, Banks Peninsula tree weta and giant dragonflies.
Permanent streams feature more than 40 significant waterfalls. The track network takes in several of these falls, as well as some by ancient trees (podocarps and beeches) and lookouts.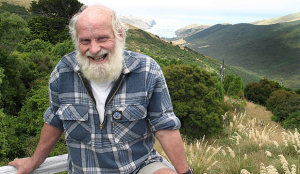 The visitor centre is at mid-altitude (450m) close to the manager's house on Papakaika Meadow.  Manager Hugh Wilson will give a short talk and guided walk during the CHS Tour,
"A Day on  the Peninsula"
27 January 2015.
$85 per person