Best in Show
Rochelle Morgan's garden (below left) took out the residential house category, while Shirley Boys High crop (below right) won the school or early learning centre category.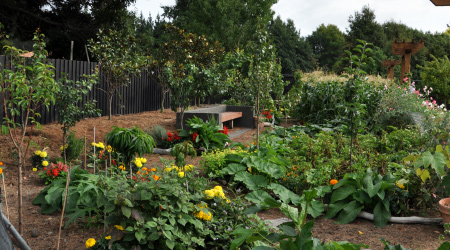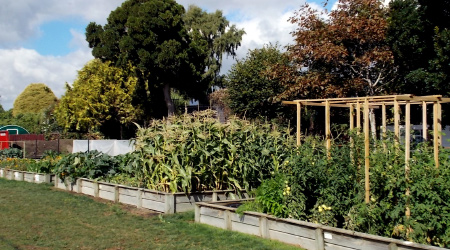 THE FIFTH annual Papanui – Innes Edible Garden Awards were held on Thursday.
The awards ceremony attracted more than 50 guests as well as elected members from the Papanui-Innes Community Board and members of the Horticultural Association.
This year 48 Entries were received in the categories of residential House, residential Unit, schools and Early Learning Centres and Community Gardens – an increase from last year's total of 35 
"It was extremely pleasing this year to see the large number of first time entrants and those who have previously entered, entering again and remaining committed to their gardens", said community board chairperson Ali Jones.
The Awards are open to any residents who live within the Papanui or Innes Wards and it is hoped that in time the awards will be held across the city.
Special awards were also given to, first time entrant, Best tomatoes, best yield and commitment to sustainability.
This event is a partnership between the community board and the Christchurch Horticultural Society.
WINNERS
RESIDENTIAL HOUSE
Rochelle Morgan –Mairehau
RESIDENTIAL UNIT
Rowan Trindall –St Albans
SCHOOL /EARLY LEARNING CENTRE
Shirley Boys High-Shirley
COMMUNITY GARDEN
ST Albans Uniting Parish -Mairehau
FIRST TIME ENTRANT
Ann Powley Shirley
BEST TOMATOES
Pat Dunstan –Papanui
SUSTAINABILITY
Byron Clark and Kelly Pope –Mairehau
BEST YIELD
Delta Community Trust-Richmond