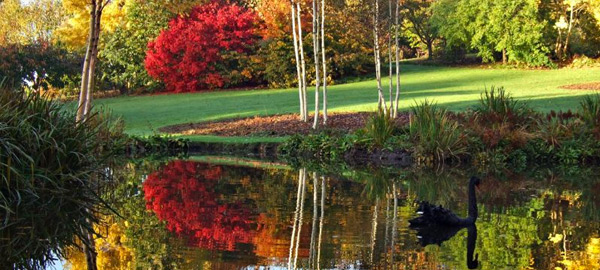 Owners: Robert & Muriel Davison
Address: R D 1 Wyndham Southland
Phone: 03 206 4983 | Fax: 03 206 4983
Email: enquiries@mapleglen.co.nz  |  www.mapleglen.co.nz
Contact: enquiries@mapleglen.co.nz
---
Description
25 acre private garden. Nursery, aviaries, woodland and wetland. Developed in a curving glen since 1970. Large collection of trees, shrubs, perennials, bulbs and water plants. Large number of hand reared parrots & birds.
Guided tours available by arrangement.
---
Other Information
Dogs must be kept on leads. There are children's designer hand knits for sale The garden is one of Invercargill's premier wedding venues and is also an ideal venue for picnics.
Open: Every day, all year round. 9am – 5pm
Admission:
Directions: Turn off SH1 at Edendale. Take Ferry Road to Wyndham. In Wyndham take Wyndham-Letterbox Road to Glenham. Located at 1221 Wyndham-Letterbox Road.
Parking: Room for 30+ cars directly off the road.