The Canterbury Horticultural Society has established a formal sponsorship programme to attract support for its mission of "connecting people to the art, science and practice of gardening and horticulture".
Sponsors may contribute in either cash (directly or through a discount to CHS members) or kind (ie products or services) or a combination of both over a renewable 1 year period. Cash sponsorships may be paid on a weekly or monthly basis if preferred.
Several levels of sponsorship are available as follows (annual amounts):
Principal Sponsor – $25,000 (1 only)
Platinum Sponsor – $10,000 (5 only)
Gold Sponsor – $5,000 (10 only)
Silver Sponsor – $2,500 (10 only)
Bronze Sponsor – $1,000 (20 only)
Base Sponsor – $500 (unlimited)
A table setting out the benefit package for each of these sponsorship levels can be found below
Details of relevant CHS activities are as follows:
Access to CHS Members
For privacy reasons we cannot give any sponsor direct access to our membership database, however we can send promotional messages via email or our website and face-to- face contact with members can be arranged for certain programmes.
CHS Brochures
Every year we produce several hundred brochures to promote CHS membership, tours, awards and courses etc…
CHS Programmes
Current CHS programmes and activities are:
All About Gardening – twice monthly
CHS Ramblers – fortnightly
Edible Garden Awards
HortTalk – Q & A on Facebook Group
Tours – a range of tours of a local, regional and international nature
Junior Gardeners – monthly
Winter Speaker Series
Interactive Horticulture Workshops
Oderings Schools Garden Show
Autumn Garden Show – with CCC Botanic Gardens
Annual A&P Show participation
Specialist programmes of a one-off nature eg Magic Moss
Mid-Winter Feast (fundraiser)
MJ Barnett Memorial Address
Margaret Watling Demonstration
Orchards in Schools (19 in 2018)
HortSkills – Courses
360° Christchurch Perimeter Walk
Ōtākaro Orchard & Community Food Hub (North Frame Precinct Project)
Monthly Newsletter
Sections available for naming rights sponsorship are:
All About Gardening
Tours
Monthly Tips & Tasks
Lead article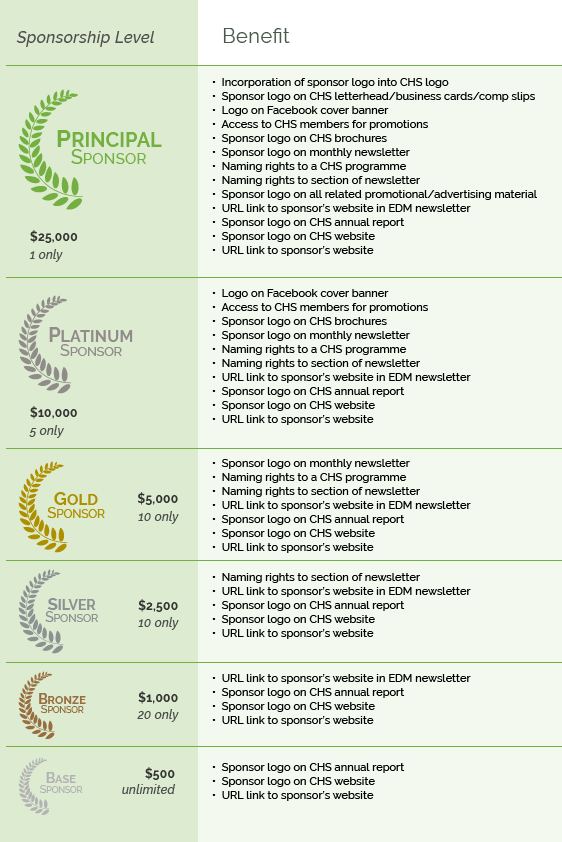 For more information on becoming a CHS Sponsor please contact our office by email or telephone: 366 6937